CAREERS
Join the Platypus paddle
…and fall back in love with ads
No swimming
Ah, the pond's full right now, but think you fit the bill? We'd still love to hear from you.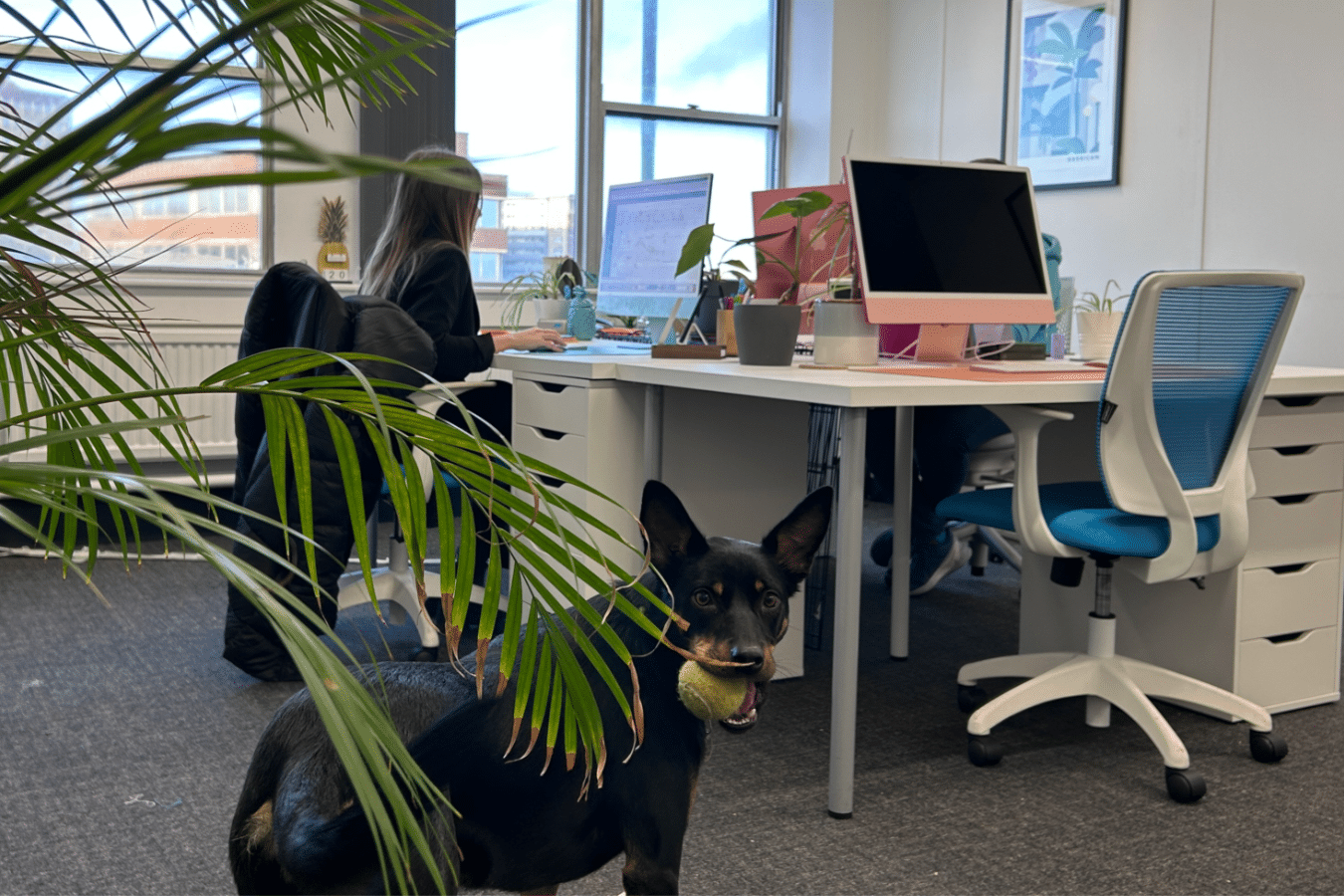 Why Platypus?
Let's be honest, this is likely the first time you've even heard of this little company, so why would you want to work here? Hopefully this helps….
Four Day Working Week
Thursdays are the new Fridays, yep that's right, our working week is only four days. Best thing is you don't have to cram five days into four either, standard working week is 30 hours, 9:30am to 5pm.
Flexible Working
There's a desk with your name on it at the office but if you prefer working from home, that's cool too.
Room To Grow
You'll get time (and budget) to work on your personal development. Whether that's time spent reading the latest industry books/blogs, online training or heading to a conference. You'll get the support you need to be your best.
Pets Are Welcome
The office may be small but it's pet friendly! Yep, you can bring your pup to the office with you or if you're working from home, a video call appearance from your furry friend would be ace. We currently have one resident office dog, Kona, who loves tennis balls and belly rubs.
Work/Life Balance
Whilst marketing isn't physically demanding, it is mentally challenging and being able to rest and recharge is essential. You won't be guilted into any evening or weekend work (isn't that the worst!), but on the occasion that overtime's available—it'll be completely your choice and you'll be paid for it. We believe everyone deserves paid sick leave and you'll get 5 weeks paid leave each year plus bank holidays.
Ready for a change?
Say hi…we'd love to hear from you.
Visit
413 Aidan House
Sunderland Road
Gateshead
Tyne & Wear
NE8 3HU